Welcome to Rosemary Beach

Walton County's Rosemary Beach
Known for stylish British West Indies-style architecture, it won't surprise anyone who has visited to hear that the New-Urbanist community of Rosemary Beach has been awarded the distinction of being one of America's most romantic small towns. With
Inlet Beach
to the east and
Alys Beach
to the west, Rosemary Beach offers luxury within a sea of posh neighborhoods. In Rosemary Beach, neighborhoods are woven together with a carefully designed network of pathways for pedestrians and bicyclists, providing convenient and automobile-free methods of going back and forth between the Town Center, tennis courts, swimming pools, beach, and home. To keep the streets clear, parking is limited to alleyways located behind homes, and cars are hardly necessary when nearly everything is at most a five-minute walk away.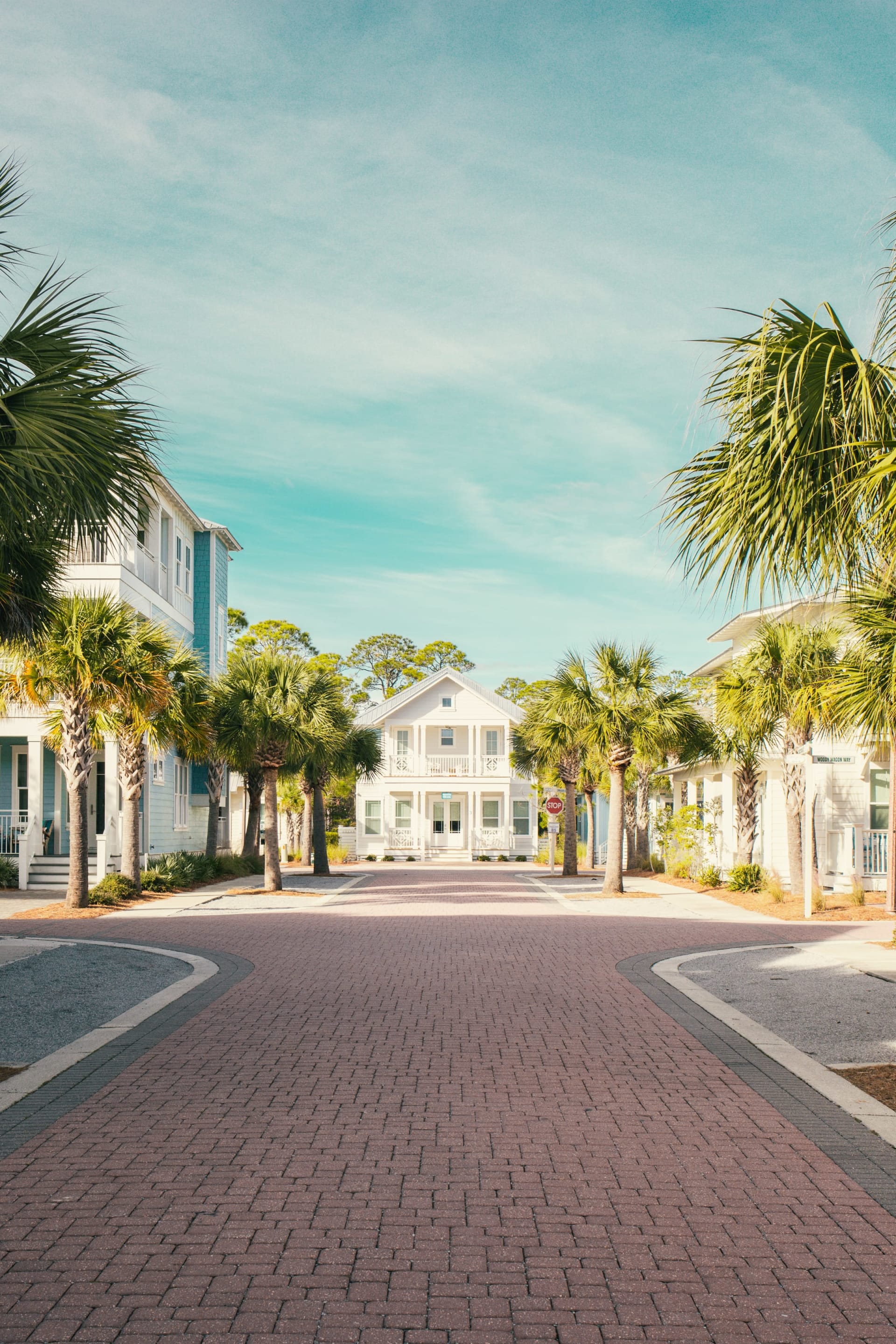 A Truly Unnatural Amount of Natural Beauty
Specifically designed by the distinguished Andres Duany and Elizabeth Plater-Zyberk, FAIA, there isn't one spot in Rosemary Beach that isn't a five-minute walk to the sugar-white sands of the Emerald Coast. This stylishly classic community harkens back to days long past by exemplarily evoking the island and European feel of British West Indies-style architecture and design. Careful to not upset the topography of the area, roads were laid to conform to the natural curves of the land when Rosemary Beach was being developed. Their pavement was formed with permeable concrete, a material that allows water to filter through to the sand below, eradicating the town's need for unattractive storm drains or holding ponds.
A few miles down the road from Rosemary Beach is 180 acres of splendid natural magnificence.
Camp Helen State Park
's salt and freshwater fishing, hiking, dunes, and more are just one of the many nature preserves off the coast of 30A.
Where Luxury, Style & Convenience Meet Side by Side
With its West Indies style, homes in Rosemary Beach feature high ceilings, spacious porches, and balconies as well as a subtle color palette rich in natural tones that complement the beach lifestyle. Gardens are as common as couches or curtains, while homes are finished with wood siding, cedar shingle, or stucco. Rosemary Beach's main street and town center provide all sorts of modern conveniences and is home to the world-famous
Pearl Hotel
as well. Boutiques, bookstores, and a plethora of fine dining options such as
Pescado
or
Le Crema Tapas and Chocolate
help make Rosemary Beach a truly unique and self-sustaining community.