Welcome to Alys Beach

Walton County's Alys Beach
One of the most striking, exclusive and imaginatively designed New-Urbanist communities of
30A
would be the sun-bleached landscaped offered in Alys Beach. There isn't an aspect of Alys Beach that hasn't been hand-designed, from the town's masterplan to every slightest detail of the architecture within. In fact, the custom curation doesn't end there, as businesses have also been selected with the goal of creating a particular aesthetic. It is a place of simple luxury, of unbound convenience and of not just co-existing with, but complimenting the natural beauty of Florida's Emerald Coast. Inside Alys Beach's 158 acres, the community is ever-growing, and plans to be twice the size of
Seaside
when all is said and done. To say life is different in Alys Beach would be an understatement; here, one will find a peaceful existence where quiet relaxation and natural beauty wait around every corner.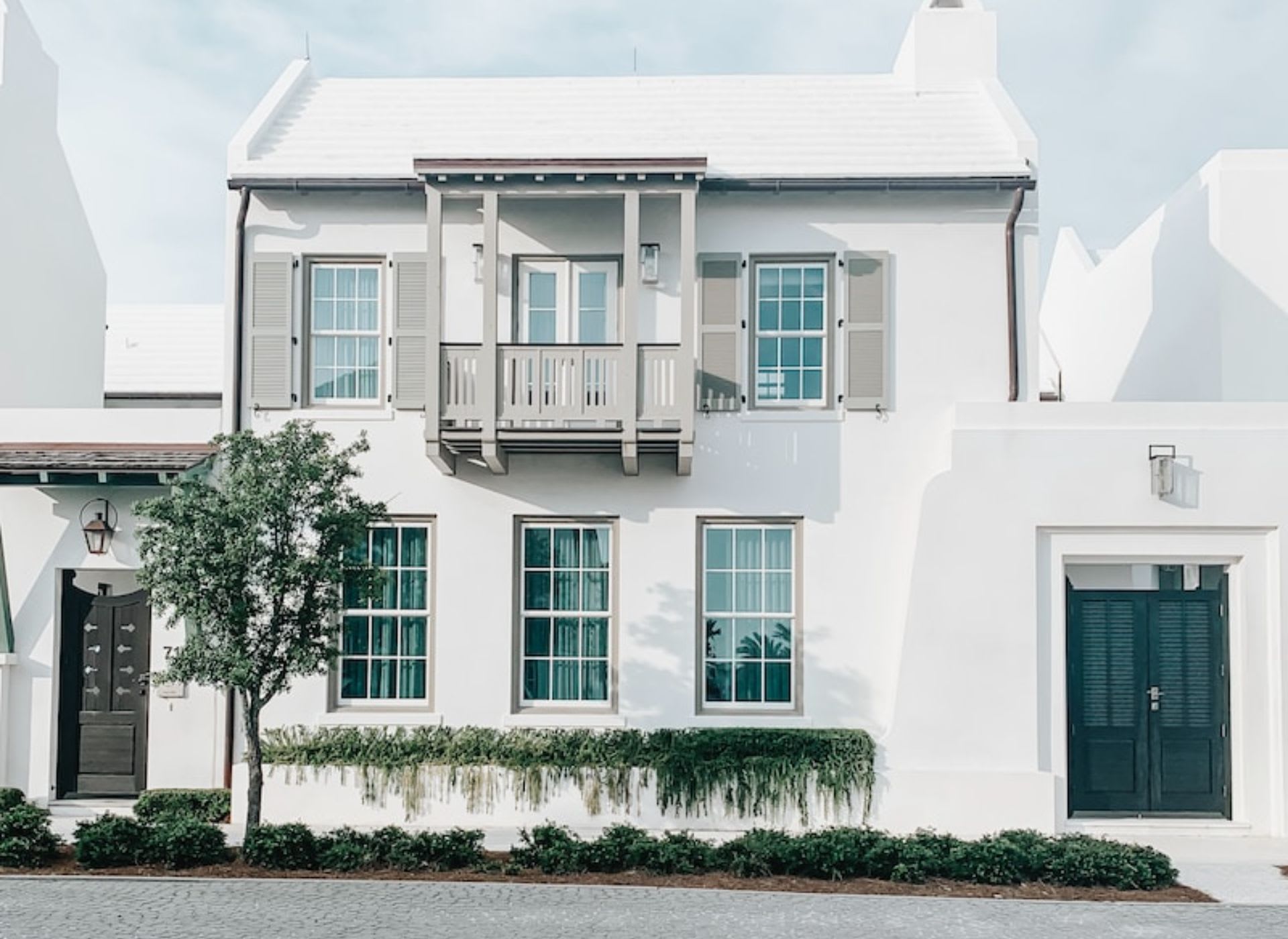 Luxury Coexisting With Nature
Meticulously curated and carefully constructed, the acclaimed Alys Beach boasts a charming small town atmosphere with a cohesive aesthetic. The brainchild of town architects Erik Vogt and Marieanne Khoury Vogt, who in conjunction with planning and architect firm DPZ, have brought to life through thoughtful arrangement and design one of the most successful examples of New Urbanism featuring a distinctly unique Bermuda/Antigua inspired flair full of Moorish and Mediterranean influences. Sun bleached white masonry and concrete walls along with natural woods serve as the perfect companion to the sugar white sands, azure blue skies, and emerald green waters of the Florida Panhandle. Never a stone left unturned, these structures are built to a higher standard of safety to better protect, as all homes meet the prestigious standard of Fortified.
Running up against Florida's Gulf Coast on its southern border, while on the north, one can explore the Alys Beach Nature Trail, a forested hiking area, which passes by one of
Lake Powell's
many streams and lets out into one of the many local parks.
Camp Helen State Park
is only a short drive away to the east, and for the golfer in your family, the Camp Creek Golf Club is only a hop & a skip to the west.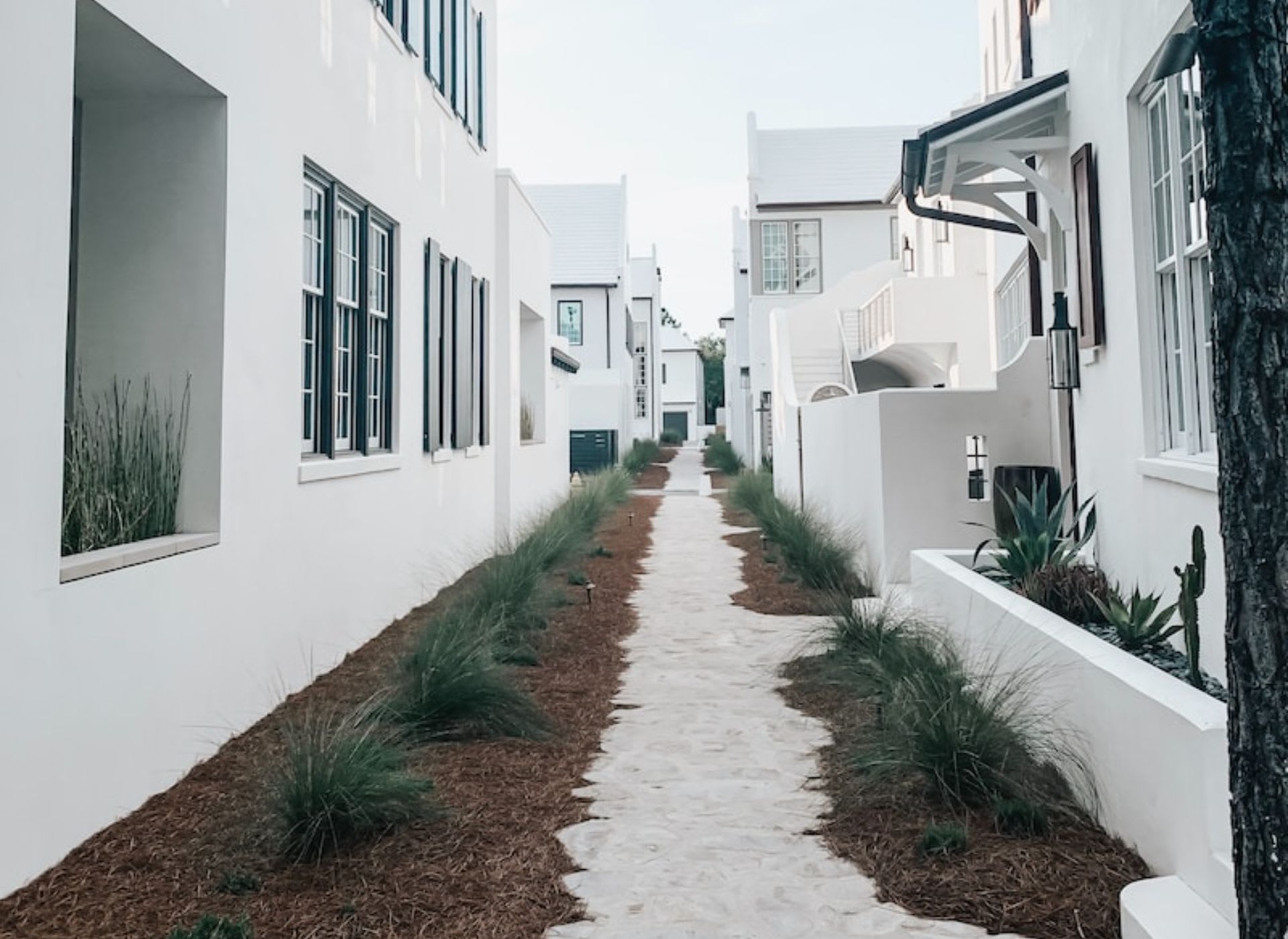 A Masterfully Designed, Simplified Lifestyle
Living in such a highly systematized place like Alys Beach means you'll very rarely find a need to leave. Throughout the year, the Zuma Wellness Center, a luxury boutique in
Alys Shoppe
as well as fine dining options are available to guests and residents. Possibly the grandest of these high end eateries is the world famous Caliza, a poolside restaurant known for their al fresco American Contemporary cuisine prepared with fresh, locally sourced ingredients by Chef Kevin Korman. When in the mood for a more casual affair, a stop at the upscale
George's at Alys Beach
will always result in a fully satisfying meal. Serving up traditional favorites like steak, scallops and yellowfin tuna, the duck fat truffled potatoes at
George's
really should be eaten by everybody at least once in their life. For those who make it theirs, rarely leaving the idyll shores of Alys Beach is an easily obtainable goal, as for the most part, what you can't find in this tranquil village can be delivered; that's what Amazon and Instacart are for after all.
Popular reasons to Purchase Real estate in Alys beach
An ever growing luxury community, Alys Beach promises to be twice the size of Seaside and one of the largest 30A towns when development has been completed.


Due to its exclusivity, home prices are not likely to decrease and will likely rise as Alys Beach continues to fulfill its vision.


A premier & quiet place to live, with proximity to busier urban areas such as Destin and Panama City Beach.


The high performing Walton County school district.


An unreplicable & classicly distinctive style of architecture.